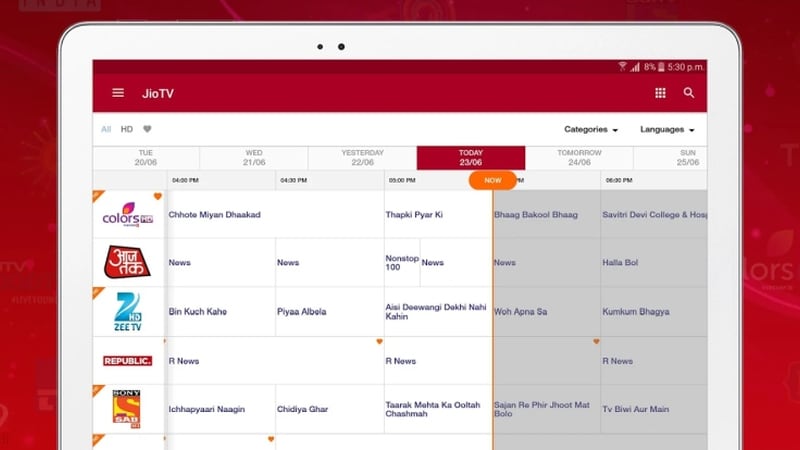 Watch live cricket matches and have fun on the Geo TV app, some new features have arrived
The use of Reliance Jio is no longer limited to prepaid or postpaid recharge plans. Geo has recently acquired the exclusive right to live streaming of the ongoing T20 series in Sri Lanka. The T20 series match between India, Sri Lanka and Bangladesh was telecast live on the Geo TV app. In addition, the highlights of this cricket match are available on the Geo TV app. Meanwhile, Geo has revealed that it has come up with some new experiments to improve the user experience of watching live matches on the Geo TV app.
(Read: Getting free data to watch live TV)
It has been claimed that now GeoTV users will be able to make some important changes for their convenience while watching the match. For this the user needs to download the latest JioTV app.
These new features can be found in the Geo TV app
1. Now the user will have the option to customize the camera angle to watch the match. That means you'll be able to watch any live action from your desired camera angle.
2. In addition, Jimmy TV users will now be able to hear the sound from the stump mic. Apart from this, the atmosphere of the stadium can also be enjoyed.
3. Users will have the option to listen to commentary in different regional languages. Now in addition to Hindi and English, match comments in Tamil, Telugu and Kannada can be enjoyed on the Geo TV app.
Reliance Jio said users will now be able to interact with well-known cricket experts like Zaheer Khan, Ashish Nehra and Gaurav Kapoor. Match scores can be found with one click. It will also have the option to watch if a ball is missed during the match, or if you miss a six.
K Akash Ambani, Director, Reliance Jio, said, "After becoming interactive, the fun of watching sports in India will change. Jio has been providing exclusive content to consumers through its applications. We have now enhanced the user experience with technology.